~ BEER CART LANE ~
CANTERBURY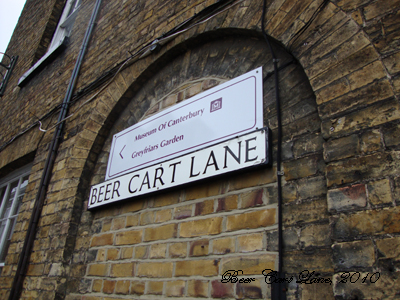 SOME BUILDINGS IN BEER CART LINE WERE DESTROYED IN WW2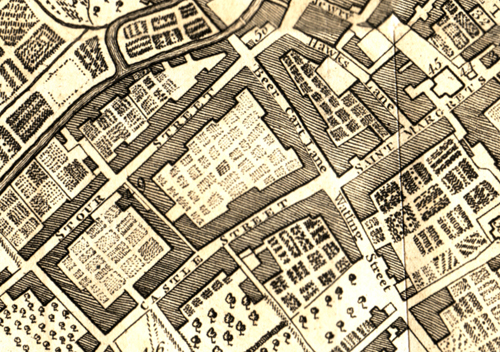 Map detail c. 1777
"....till we come to another crossing it, called Beercart Lane, from Brewer's drays usually standing there, but indeed, a continutation of Watling street leading down to the waterlock, a name given to those places where horses can go down to drink at the river." WG
"The Roman road was found throughout Beer Cart Lane; but in Watling Street it runs under the houses on the north side of the street, not beneath the roadway. It also ran considerably to the north of Old Dover Road, not beneath the present roadway there." Archaeologia Cantiana
"Feb 2, 1795. A considerable thaw took place in the country, and around the metropolis, which occasioned the most serious consequences in many places. Bridges were broken down, and the roads in various parts rendered impassable."
In consequence of the rapid melting of the snow, which commenced on Monday evening, a great number of houses in Canterbury were overflowed, and the furniture in many materially damaged. The thaw continuing all Tuesday, and the greatest part of Wednesday, occasioned the river Stour to spread its waters to a greater depth and extent than at any time since the year 1776, over all the adjoining low lands from Ashford to Sandwich haven. At noon on Wednesday, the flood increased so rapidly, that many houses in Stour Street, Beer cart lane, Lamb lane, Bests Lane, St. Radegund's bath, Pound Lane, part of St. Peter's, Cock lane, St. Dunstan's, and North Lane, had their ground floors laid under water, those nearest the river several feet deep. The inhabitants were obliged to betake themselves to their chambers for safety, and some families to leave their habitations. In the afternoon it again began to freeze, which probably in some measure checked the supplies of the torrent, and lessened its rapidity; and between ten and eleven at night the waters were perceived to subside, and in the morning marked their progress, by leaving the streets covered with broad and broken sheets of ice. TSMFeb1795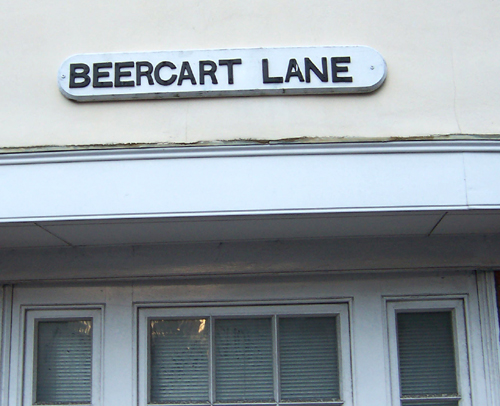 1830 Poll Book, Beer Cart Lane
William MOFFAT, Victualler
Isaac HODGES, Labourer
Edward BLIGH, Plasterer
1851 F. Gilham, Beer Cart lane, Canterbury. Annual Report by Art union of London 1851
No. 1
George Hart, Brewers servant %
1858 Rigden and Delmar's Superior Canterbury Ales & Beer. Porter equal to any sent out of London, and at a much less price. Brewery, Beer Cart Lane, Canterbury.
1874 Rigden and Delmer, Beer Cart Lane, Canterbury (The London and Suburban licensed victuallers', hotel and tavern keepers, 1874)
1884 William, Edward & John Rigden, Beer Cart Lane (listed under Brewers and Maltsters)
late 1880's William, Ed., and John Rigden, brewers and maltsters
George CROW, Builders Works
No. 2
Henry Peters, Broker %
late 1880's William, Ed., and John Rigden, brewers and maltsters
Frank Cooper (Canterbury) Ltd. 1935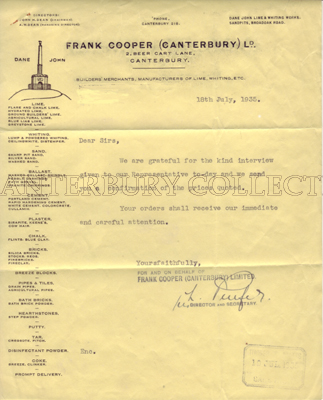 No. 3
Fred PEARCE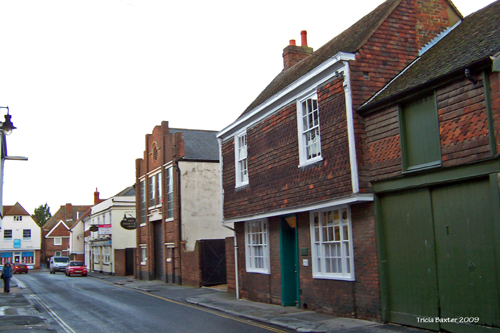 The Middle of Beercart Lane looking towards Stour Street
No. 5
George TWYMAN, Rope maker
Castle Street
No. 6
William HARMAN, Warehouseman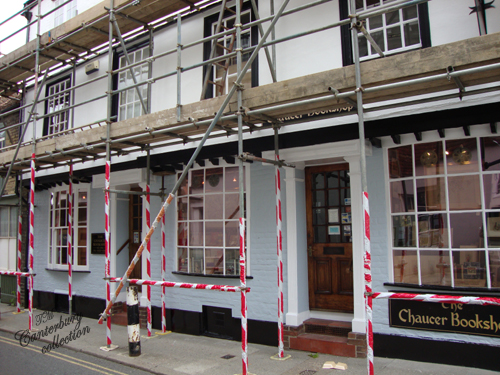 No. 6 & 7 Beercart lane "The Chaucer Bookshop" BEST bookshop in Canterbury
(I've found some wonderful treasures here, pay them a visit when you are in town)
No. 10
James MILLGATE, Brewery Foreman )
No. 11
R. HOPKINS, Brewers Foreman
George H. MILLGATE, Brewers Drayman )
No. 12
GEORGE AND HOY INN
Stephen J. BOWELS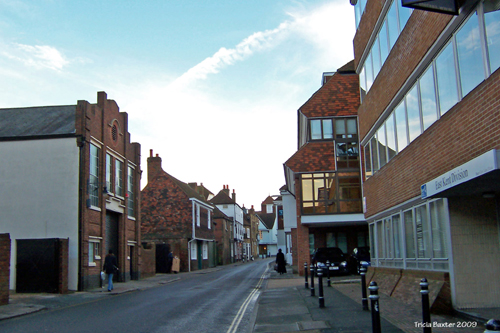 Middle of Beercart Lane looking towards Watling Street
No. 13
Thomas BURROWS, Horse keeper
No. 14
S. J. BOWELS, Cooper
W. E. & J. RIGDEN, Maltsters
Thomas BURROWS, Brewers groom )
BURROWS !!
No. 15
FINN !!
No. 16
1885 Kelly's Directory of the Leather Trades - John Davis, listed under Carriage Trimmer
J. Barnes, Labourer
John Lockyer, Bricklayer )
FOX !!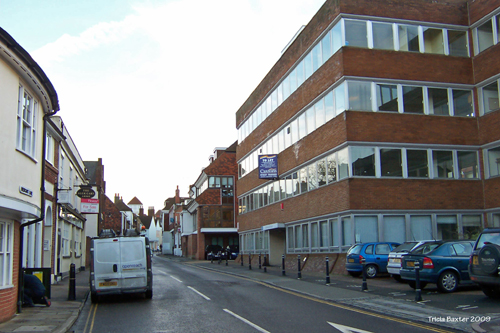 Beercart Lane from Stour Street
No. 17
Henry Hine, Shoeing smith
Henry TOMLIN, Farrier )
COX !!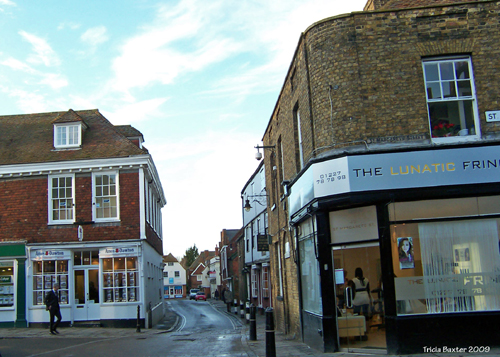 Beercart Lane from Watling Street
Beercart Lane &
Charles E. Wood, Butcher
William Kean
Charlotte Austen
John Vincent
Benjamin Laker
Robert Lale
Henry Hall
Henry J. Cloke, plumber
John Best
Thomas Coppins
George Dean
Henry Hine
Stephen Iggleden
John Davis
Richard Hopkins
Richard Mount
William Dale
1805-7
RIGDEN, PIERCE and DELMAR, brewers
---