~ ELEMENTARY SCHOOL ~
CHANTRY LANE, CANTERBURY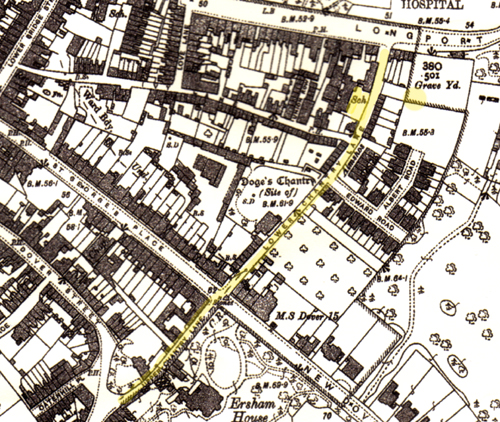 Erected in 1895 for 154 boys, 155 girls and 100 infants.
1903
1901 - 1903 James Adams - Master
1901 - 1903 Miss Gertrude Birch - Mistress
Infants
1903 Miss Gertrude Stageman - Mistress
Miss Gertrude Stageman was living in Kettering, Northamptonshire in the early 1900's and working as a Elementary School Teacher, she was boarding with John Parrott on London Road. The next dwelling was a College, so she might have worked there.
In the early 1900's Miss Gertrude Birch is living with her mother Rebecca at 22 Norman Road. They also have staying with them Miss Lucy Harris who is an Assistant Mistress of a Public School.
In the early 1900's Mr. James Adams is living at 34 Norman Road with his wife Minnie (nee Whale) and daughter Gwendolyn. He is a Schoolmaster.