~ JACKMAN FAMILY ~
CANTERBURY

The three generations of Canterbury Jackmen are:
Arthur Gibbons Pearse JACKMAN, b. 1869, (pen and ink artist) m. Estella Milton Small
John Gibbons JACKMAN, b.1839, (partner, Cross and Jackman, printers) m. Ellen Elizabeth Pearse
John JACKMAN, b. 1811, (tailor) m. Jane Coleman. John JACKMAN was from Shepton Mallett, Somerset, Jane from High Halden, Kent.

Information above supplied by a lovely JACKMAN relative, thank you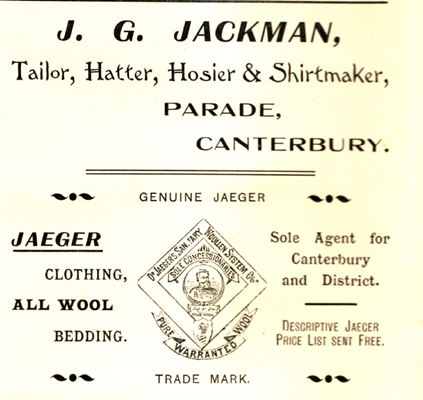 PLEASE CAN YOU CONTACT ME IF YOU HAVE ANY FURTHER INFORMATION TO SHARE ON THE FAMILY