~ LANSDOWN ROAD ~
CANTERBURY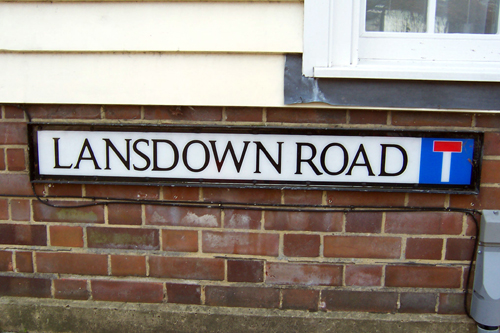 1902 - Lansdown Road. Alderman KENNETT, referring to Lansdown Road, thought more lamps should be provided there. As far as he could see on paying a visit there was only one lamp at present, and some of the owners of property in the neighbourhood had asked him to bring the matter forward. Councillor GODDEN said he could not agree with Alderman KENNETT. At present there were four electric lamps which been substituted for two gas lights. Alderman KENNETT replied that he did not know where the others were. Councillor WARREN called attention to the bad light at the entrance of St. Mary Bredin's Church at night, and said he hoped something would be done, as people coming out of church found it very awkward at times. Both matters were left in the hands of the Lighting Committe.
No. 1
1889 empty
No. 2
William Norris - Where do you live? Lansdown Road. What are you? A cattle drover. Do you live at Nunnery Green? No, I have moved up. It is all the same way. You got money from Tom Holttum? Yes, 5s. At the last election? Yes. Was that for your vote? Yes. Did you get anything in 1879? No.
1889 Frederick Boughton, Bricklayer
No. 3
1889 Arthur Spicer, Whitesmith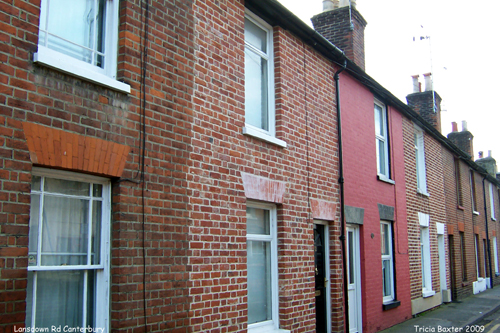 No. 6
1889 ROSE COTTAGE John Woodcock, Nurseryman
(Kentish Gazette & Canterbury Press, April 8, 1933)
SALE WEDNESDAY NEXT
City of Canterbury
Sale of the Freehold Garden
Ground known as
ROSE COTTAGE NURSERY, LANSDOWN ROAD, Canterbury
Extending to 3 Roods 24 Perches about, with 10 ft. entrance road from Lansdown Road, and Three Span Roof and Two Lean-to Greenhouses, portable garage; Company's Water.
Vacant Possession on Completion.
Solicitors: Messrs. Furley & Page, 38, St. Margarets Street, Canterbury
LANSDOWN TERRACE
No. 7
1889 Mrs. Pillow, paperhanger
No. 18
1889 Charles Lonkhurst, Carter
No. 24
1889 John Solly, Winer Merchant's Manager
No. 28
1889 Edmond Philpott, Platelayer
No. 29 & 30
1889 NUNNERY TAVERN - Henry Hammond
A footpath leading to Wincheap Street
No. 31
1889 Mrs. Baynton
No. 26
John George Martin - Where do you live? 26 Lansdown Terrace. What are you? A Tailor.
No. 30
1903 NUNNERY TAVERN - James Boree
No. 41
1889 Joseph Case, Warder H.M. Prison
No. 52
1889 Jabez Shaxted, WOODCOCK'S NURSERY
NUNNERY GREEN
Mr. John Routley, Lansdown Road, Canterbury from a List of Subscribers to Canterbury in the Olden Time by John Brent
G. D Wood, 3 Lansdown Cottages, Lansdown Road, Canterbury (1921)
Dec 1905 - No. 1. King's Terrace, Lansdown Road, Canterbury; rent 8s 6d per week. Apply, Cooper & Wacher, Land Agents, Canterbury.