~ MILITARY ~
DEATHS / OBITS
REGIMENTS STATIONED IN CANTERBURY OR RELATED TO CANTERBURY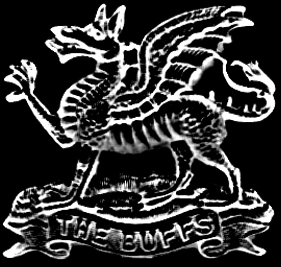 1786
The decease of Lieut.-General William Style having occurred in March, 1786, King George III. conferred the coloneley of the Buffs, or East Kent regiment, on Lieut.-General Thomas Hall, by commission dated the 18th of April, 1786. Historical Records of the British Army
1796
Major Edwards and Lieutenant Williams of the Buffs were killed, and Lieutenants Campbell and Harding were wounded close to the entrenchment.
1808
"Obituary (Nov) - Suddenly, Guy Carleton, Lord Dorchester, K.B.*a general in the Army, colonel of the 4th (or Queen's own) Dragoons, governor of Fort Charlemont, in Ireland, and governor-general and commander in chief of Canada. His Lordship's eldest son, Thomas, was a captain in the 1st Dragoons, and was killed on the Continent, April 17, 1794. His next son, Christopher, died in the East Indies; he was married to Miss Belford, granddaughter of the late Gen. B. of the Royal Artillery, and has left a son, about four years old, now Lord Dorchester. As a mark of respect to the memory of their late Colonel, all the officers of the 4th Dragoons, in Canterbury, appeared in military mourning on Sunday the 13th." GM1808 - *Knights of the Bath
1813
Died at Canterbury, Capt. Beale, barrack-master. MM1813 pg. 182
1819
"Died at the Northgate Infantry Barracks, Canterbury, of a disease contracted in the service of his country, Capt. A. Mackintosh, 48th Reg." GM1819
1826
Oct. 13 1826 - Death at Canterbury, Lieut. gen. Bentham, of the Royal Artillery, aged 65. The Asiatic Journal
1828
July 4th, 1828, the death of Lieut-Gen. William Madox Richardson, This gentleman was in 1757 a volunteer in the Royal Navy. On the 1st of May 1758 he was present at the taking of Senegal in Africa; and on the 24th of July following he was dangerously wounded in the head by a musket-ball, in an encounter with the natives on the banks of the Senegal river. On the 1st Dec. 1758 he was appointed second Lieutenant of Marines by the Governor of the settlement; and after remaining two seasons in that sickly climate, he returned to England, his commission not having been confirmed.
In 1760 he went to Germany as a volunteer in the 60th Foot, in which he was soon after appointed Ensign; and serving during the seven years war, was engaged in the battle of Warburgh, July 31, 1760.......At the close of 1762 Ensign Richardson was promoted to a Lieutenancy; in 1763 he purchased a company in the 70th foot' in 1766 he was appointed Captain in the 3rd or BUFFS; and in 1777 a Major in the Army. In 1781 he was present at the action of Ewtaw Springs in America; in 1783 he received the brevet of Lieutenant-Colonel, and in 1790 of Colonel in America.
During twenty-seven years service with the BUFFS he accompanied that regiment to Jamaica, and continued with them to the peace in 1784. He then paid a short visit to England; but having rejoined his corps in the same island, he did not leave them till he came with them to England. He was appointed Major in the regiment in 1793. In March 1794 he received the brevet of Colonel in the Army; and in July following he was appointed Lieutenant-Colonel of the 64th Foot. He attained the rank of Major-General in 1796 and was also for some years Governor of North Yarmouth. GM1828
1829
Died March 10th, 1829, at Sungar Point, Bengal, on board the Rose Indiaman, on the passage to England, in the 27th year of his age, assist. Surgeon John Paterson, of the Buffs, eldest son of the late Paymaster Paterson, Edinburgh Militia; and, at Dalkeith, on the 26th ult., Thomas C. Paterson, in the 21st year of his age, fourth son of the late Paymaster Paterson.
1829 Blackwoods Magazine
1832
"Died at Canterbury, Lt. Chamberlain, 1st drag." GMJune1832
1837
Death, May 21, at Canterbury, Quartermaster Webster, h.p. 11th Light Dragoons. USM1837
1843
WOUNDED & OR DEAD
Her majesty's 3d Buffs, 1 European officer, 4 Serjeants, and 6 rank and file, and 1 horse killed, and 3 European officers, 2 serjeants, and 56 rank and file wounded.
Her majesty's 3d Buffs. Captain Stewart killed.
Her majesty's 3d Buffs. Captain Magrath, severely wounded.
Her Majesty's 3d Buffs. Lieutenant Dorehill, right side of chest by a jinjall ball.
Her Majesty's 3d Buffs, Ensign Swetenham, severely wounded.
From Bulletins and Other State Intelligence 1844
1844
"March 3rd, 1844 (death at Newtown Cottage, Swanage, Dorsetshire, aged 66, Lieut. Colonel William Grove White, C.B.), entered the service in April 1795.....He returned from the south of France in 1814, with the 48th Regiment. In 1817 he was appointed to the command of the consolidated depots at Canterbury. In Dec. 1823, he was appointed to the command of the 94th Regiment, which he accompanied from Scotland to Gibraltar. He sold out in 1826, retaining his rank. Annual Register 1844 pg. 217
1845
The Earl of Effingham, G.C.B., died Feb 13, 1845. (The Gentlemen's Magazine) In January 1811 he joined the army in the Peninsula, under the Duke of Wellington. He was appointed to command of a brigade of the 1st division, and was present with that body at the action of Fuentes d'Onor; was transferred with his brigade to the 2nd division, the command of which he held as a senior officer from July 1811 to August 1812. .......In January 1832 he was removed from the Coloneley of the 70th Foot to that of the 3d Buffs. He attained the full rank of General January 10, 1837.
1849
August 19th, 1849 at Eynesbury, aged 66, Catherine Hatley, widow of William STEVENS, Esq., Capt. 3d Buffs. GM
1854
Death June 1854, at Valance, France, Georgina, the wife of Capt. Pownall, 3d Regt. BUFFS
1863
"Death August 15, 1863 - Aged 17, Ellen Augusta Lawrance, youngest dau. of Major Stephenson, Paymaster, Cavalry Depot, Canterbury." GM1863
The Gentlemen's Magazine - July to Dec 1863
September 15, death, Aged 17, Ellen Augusta Lawrance, youngest daughter of Major Stephenson, Paymaster, Cavalry Depot, Canterbury ?
1864
Obituary - July 18th, at Canterbury, aged 29, Captain H. O. Munn, 7th Royal Fusiliers. GM1864
1866
Deaths - at 467, New Cross road, James Charles Rouse, esq., late Captain H.M.'s 3rd Buffs and 95th Regiments. GM1866
1879
"Lt. Evelyn of the 3rd Buffs died of fever at Ekowe (A portrait)."
Illustrated London News - August 23, 1879
*likely 2nd Lieutenant George Rowley John EVELYN - 2/3 East Kent Regiment
(there is a website www.1879memorials.com showing the monument and gravestone of Lt. Evelyn with the picture of him from the Illustrated London News)
1900
Captain Alexander Rowland Eustace, 2nd Battalion "The Buffs" was killed in action at Driefontein, South Africa on March 16th, 1900 - Alexander Rowland Eustace, Gent., to be Second Lieutenant. Dated 4th February 1880
On March 10th, one officer and 20 men were killed and 2 officers including Colonel Hickson and 70 men were wounded
1900 - Died of disease at Bloemfontein
Lance Corporal P. Durrant, April 11th, 1900
Quarter Master Sergeant H. F. Finn, died of enteric fever May 21, 1900
Private G. J. Carthew, died of disease at Bloemfontein, May 26, 1900
Private A. Accleton on May 31, 1900
Private J. R. Byard, June 2, 1900
Private J. Chesson, June 4th, 1900
Private J. E. Allard on June 15th, 1900
Corporal A.E.R. Elliot, June 24th, 1900
Private W. Black
Private A. Brill
Corporal P. J. Carter
not complete
*Colonel (now Major General) Firth's only son has very recently died at Bloemfontein, having served honourably in "The Buffs" under Lord Roberts
"The Dragon" Published at Kamptee, 31st July 1900"
Deaths
At Dover, on the 7th June, Amelia Maria, wife of William Ca??er, late Sergt.-Major, The Buffs.
Near Bedford, on 26th June, very suddenly of "Failure of the Heart" Colonel W.F. Kerr, late of the Buffs.
At Kamptee, of Intuseusception on the 31st inst. Pecry James, son of 3700 Pte. M. McNeirt
*with thanks to the Col. for this
1917
Seen on Ebay for sale
Frank Edward Russell, Private, The Buffs (East Kent Regiment), 6th Battalion
date of death 03/05/1917
Service No. G/10118, Memorial Arras Memorial
---
Motto "Veteri Frondescit Honore"....."With its Ancient Honour it is Evergreen"
---