~ PAYNE-SMITH SCHOOL ~
Now the Diocesan & Payne-Smith School
Originally in CHANTRY LANE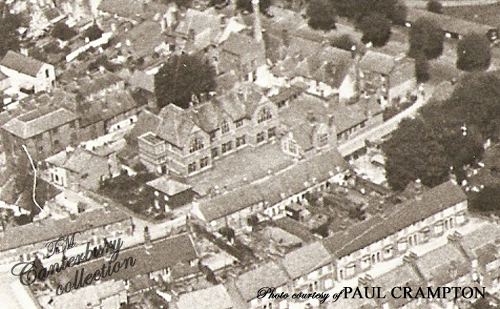 The Payne-Smith school in Chantry Lane (opened June 1896)
photo courtesy of Paul Crampton www.paulcramptonbooks.co.uk/
NOW BROAD STREET
CANTERBURY
Broad Street Schools, Canterbury, originally National Schools, later Diocesan and Payne-Smith Schools. The original Payne-Smith School was opened in 1896 in Chantry Lane. In June 1942 this building was destroyed in a bombing raid. In September of that year the Payne-Smith School was amalgamated with the Diocesan School on the Broad Street site.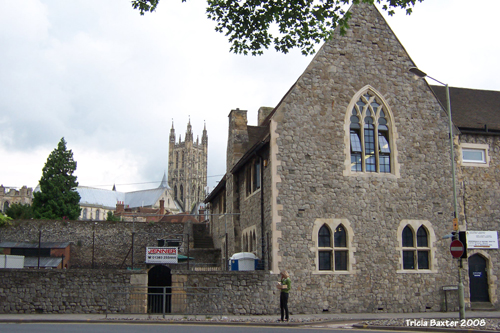 Now the Payne Smith School, Broad Street, Canterbury (was the Diocesan)
Erected 1895, and opened June 1896, it was demolished in the air raids of 1942, and merged with the Diocesan School, Broad Street in 1942.
A view from Military Road of the Natioanl/Diocesan school in Broad Street (now the Payne-Smith School)
c. 1903 Elementary School, Chantry lane, erected 1895, for 154 boys, 155 girls & 100 infants; James ADAMS, master; Miss Gertrude BIRCH, mistress; Miss Gertrude STAGEMAN, infants' mistress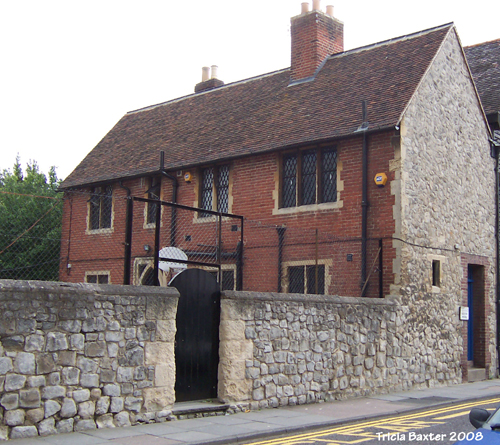 The School House Broad Street
1917
J. ADAMS, Master
Miss L. WHITE
Dr. Robert Payne Smith was Dean of Canterbury (took over from Dean Alford). He married Catherine Freeman in 1850, the second daughter of Robert Freeman. In 1884 they had six children.