~ THE CITY OF CANTERBURY WAR MEMORIAL ~
BUTTERMARKET, CANTERBURY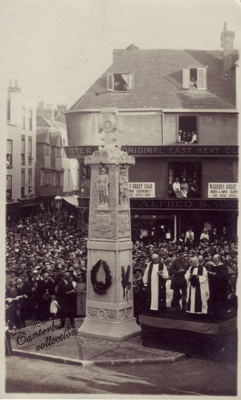 The unveiling of the war memorial in the Buttermarket, from my collection
"Erected in honour and glory of Canterbury men who fell in the Great War". The Memorial, designed by Professor Beresford Pite, M.A., F.R.I.B.A., was unveiled on October 10th, 1921, by the late Field-Marshal Earl Haig, O.M., K.T., etc.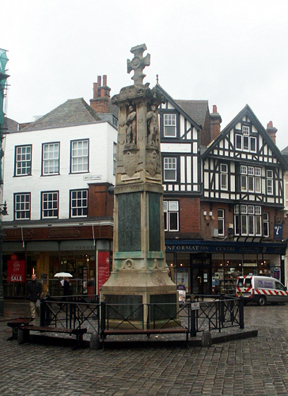 ____

My photo's of the War Memorial in the Buttermarket
"This monument, a tribute of the City's gratitude to her gallant dead, occupies a commanding position on the site formerly occupied by the Butter Market, opposite the ancient Christ Church Gate."
An old photo of the Buttermarket & War Memorial in my collection c. 1935
---