~ WEST FAMILY ~
CANTERBURY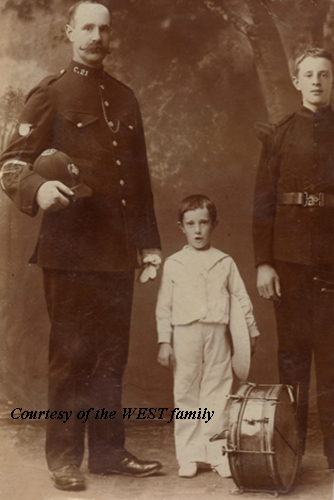 Left to right: Albert West, Arthur West (son), Albert West (son)
D.O.B. 1870 - ?
Constable No. 21 as noted on his collar
A large and imposing man (6ft 4ins plus), a devoted family man with a wife and 4 children
Resided at - Stelling Villas, St Peters Grove, Canterbury
1917-18 - listed at No. 62 St. Peter's Grove
Served in the Canterbury Police for many years. Upon retirement, he became the landlord of the Kings Head pub (now the Samaritans Northgate, Canterbury).
Albert West and grandson Albert West
*Albert West was noted as publican of The Kings Head (32 Northgate Street) from at least 1922-1930
He was obviously a well-respected man in Police circles, reflected by the presence of dignitaries and Police participation in his funeral procession (see attached pics below).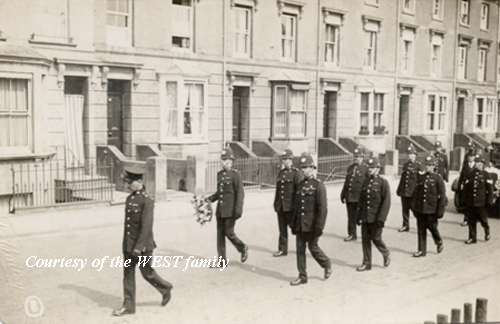 St. George's Place above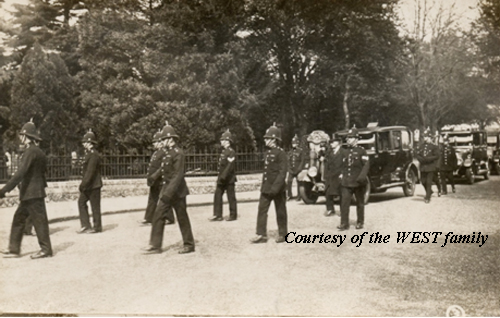 The procession on the way to the cemetery
The procession through the gates of Canterbury Cemetery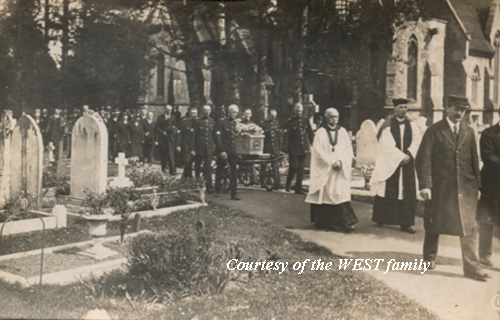 The procession through Canterbury Cemetery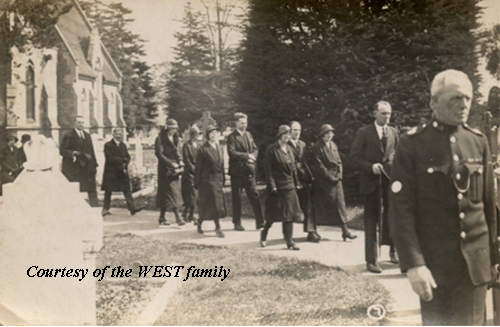 The procession of friends and family through Canterbury Cemetery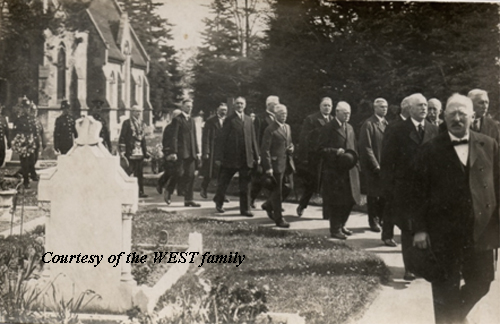 The procession through Canterbury Cemetery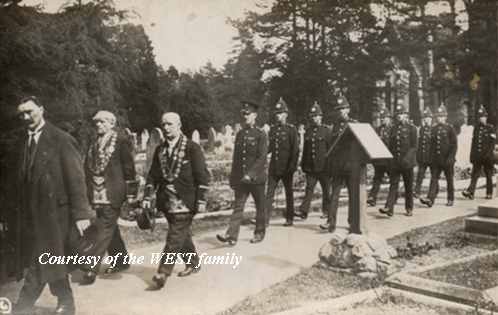 The procession through Canterbury Cemetery with the police force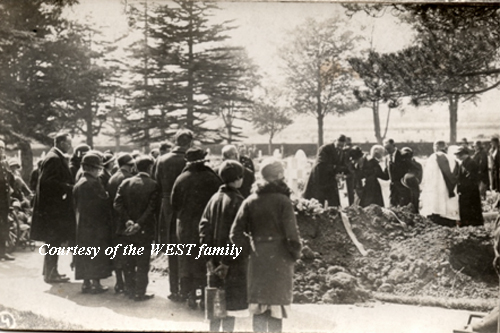 The burial in Canterbury Cemetery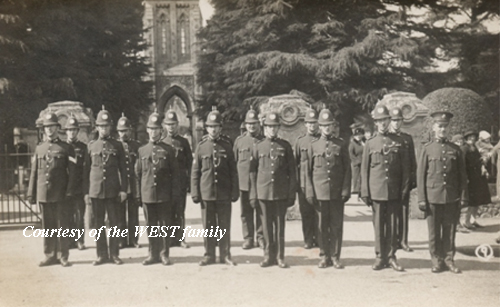 The Police Force in front of Canterbury Cemetery
Information from the CC archives (there are about 32 references to him), here are a few, with the earliest and latest date:
Acquittal (Sept 24, 1891) Matilda Foster and William Allen: charged on the information of William Henry Hutchinson of stealing a clock belonging to him, value 5s. Witness statements: William Henry Hutchinson, a Licensed Victualler, of the 'Princess Louise Inn' St Mary Northgate Canterbury; James Tillerson, a Labourer, living at 54 Northgate St Canterbury; and PC Albert West Canterbury Police. And, the Court is in the opinion that the said charge is not proved. Therefore the Court doth hereby dismiss the case.
Conviction Notice (March 20, 1893) Pte. William Barber of East Kent Regiment: obstructing Albert West a police officer executing his duty as a Constable of the City & Borough of Canterbury. Fined 5s plus 6s 6d costs payable forthwith. If in default of payment the sum to be raised by the sale of the defendant's goods or 7 days, hard labour, in HMP St Augustine's Canterbury.
Probation Order (Feb 1, 1910) Charles Fassum and Benjamin Nicholson: stealing coal, value 6s 11d, property of William Burinston. Witness statements: William Burinston, Coal Merchant of The Coal Yard North Lane Canterbury and Constable Albert West Canterbury Police. Charge proved for both defendants who were each given 6 months probation on their own recognizance of £5.
1890's
William T. SMITH, Police Constable
Stephen OAKENFULL, Police Constable
William MOORE, Police Constable
Henry J. SEATH, Policeman
Albert WEST, Policeman
Henry TWYMAN, Policeman
In 1894 the men serving with him were - Police Constables:
MOUSER
HOLNESS
STONE
ORMAN
ROBINSON
ANSLOW
HOLDER
REYNOLDS
LOCKEY
E. GODDARD
J. GODDARD
HAWKES
WENTWORTH
SMITH
BUTCHER
EWELL
JURY
SWAIN
SERGEANT DUNK
INSPECTOR SINCLAIR
TWYMAN
SUPERINTENDENT FARMERY
SERGEANT HOLLAND
IVES
SERGEANT JACKSON
GILHAM
PLEASE CAN YOU CONTACT ME IF YOU HAVE ANY FURTHER INFORMATION TO SHARE ON THE FAMILY