~ ARTHUR A. NOAKES / NOAKES & Co. ~
PHOTOGRAPHER
17 St. Peter's Street, Canterbury
28 St. Peter's Street, Canterbury
29A St. Margaret's Street, Canterbury
ANNIE CAROLINE NOAKES (A.C. NOAKES)
A. A. NOAKES - NOAKES & CO. - A. C. NOAKES
1909 North Lane, Flooding of the River Stour showing the "BLUE ANCHOR" pub on the left and beside it the entrance to William Manwaring Miller and Cornfactor North Lane Grist Mill
Photo' by A. A. Noakes, Holy Cross Church and Westgate, Canterbury (1906)
Noakes & Co. c. 1907 +
~NEW~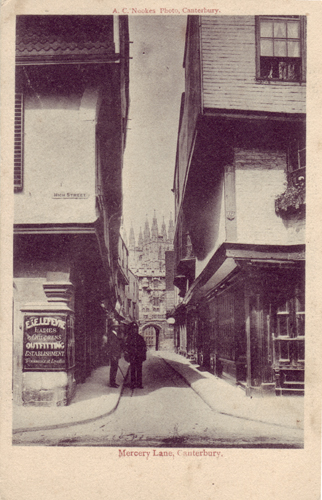 A. C. Noakes (Annie Caroline Noakes)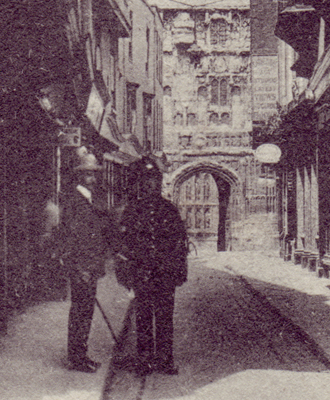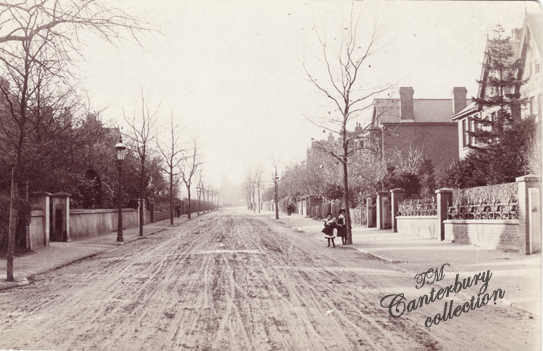 A view of London Road c. early 1900's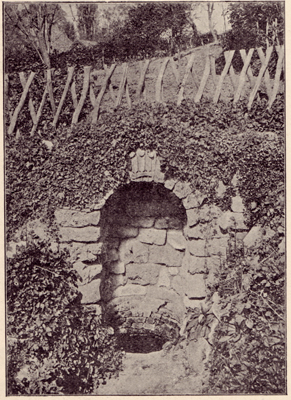 The Black Princes Well, Harbledown by A A Noakes (Arthur Aguila Noakes)

Flooding in Black Griffin Lane Dec 1927, a photo from my collection (Noakes & Co.)
Arthur Aguila NOAKES was born 1864, in Chartham, Kent
Grew up in Horsmonden, Kent with brothers Albert Edward Noakes (c. 1867), and Walter Noakes (c. 1870), Grace A. Harry C. William C. Mabel E. Parent's Arthur Noakes c. 1840 (farmer) and mom Clara J. Noakes c. 1843 born in Australia.
When Arthur was about 16 he was working as a draper's assistant in Hertfordshire at the Drapers shop in Harpenden, Church Farm.
Arthur Aquila NOAKES, marries Annie Caroline GUESS in 1897, in St. Albans, Hertfordshire.
In the early 1900's he's living at 17 St. Peter's Street in Canterbury, with his wife, and he is working as a Photographer and Frame Maker
In 1903 he has moved to 29A St. Margaret's Street
July 1907 (N.A.) Copyright owner of work, Annie Caroline Noakes (trading as Noakes & Co. of 28 St. Peter's Street). Copyright author or work, Henry Beauchamp Collis (33 St. Peter's Street), date of agreement April 12, 1905. "Photograph of Canterbury Cathedral Choir Looking East"
1913 - Noakes & Co. - 28 St. Peter's Street
1917 - 18 - Noakes & Co. (A. C. Noakes - his wife Annie Caroline) Stationery and fancy depot
Arthur A Noakes died age 75 at Canterbury in 1939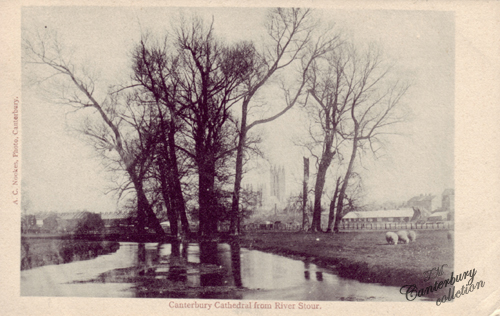 A. C. Noakes (Annie Caroline Noakes)
If you have any information or photo's from Arthur Noakes / Noakes that you wish to share, please
1658. There was an Edward NOAKES of Word near Sandwich, was imprisoned at Canterbury at the Suit of Paul PETTIT Impropriator; and from thence was remov'd to the Upper Bench at London;....
*was a Edward NOAKES and Mary (nee Harnett) in Canterbury c. 1820 - Baptism of an Edward NOAKES 1819 at St. Thomas Chapel, Hales Place, Canterbury (Catholic)
---