~ PHOTOGRAPHERS ~
CANTERBURY
If you can supply any other information or photo's from these photographers, please contact me.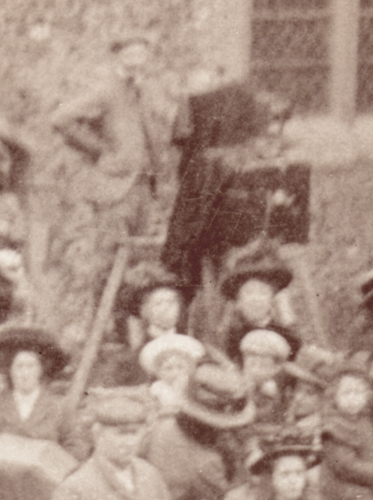 A photographer in Canterbury taking his photo's during the Proclamation of 1910
24th Annual Meeting. Photographic Convention of the United Kingdom. Canterbury, July 5th to 10th, 1909
E. R. CHAMBERS, Wincheap
Frank P. CHAPMAN, 17 Havelock Street 1889-90's
The East Kent Photographic Company
H. K. FULLAGAR
Albert J. GAMBRILL, Mill Lane 1900's
John C. GRIMMETT 14 Mercery Lane early 1900's (from Warwickshire) *not here in 1903--taken over by John G. Charlton (who took over J. Bateman)
J. HARDEN, 35 St. Peter's Street 1917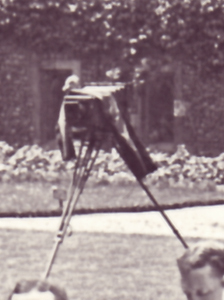 Edward JONES of King Street (1870's)
T. MONK (1858), Thomas Monk, Fordwich, Canterbury 1913
Wallace MUMFORD 1934 St. Peter's Street
Stephen MUNNS 17 Claremont Road, 1889 *Stephen Munns has moved to Gillingham, Kent in the early 1900's (his mother in law is Hannah Fullagar)
William MURREN Photographic Artist, No. 5 St. Mary's Street 1891
NOAKES & CO.
Arthur Aguila NOAKES (Noakes & Co.)
A. C. NOOKES
James PARSONS, 11 Northgate Street , early 80's by 1889 no. 10 and 11 Northgate Street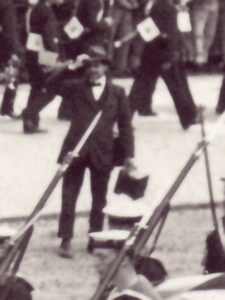 J. L. PREECE, 1934 101 Northgate Street
Thomas F. SCOTT, Baker & Frederick T. SCOTT, 1890's, 68 Military Road
S. SMITH, Marlow Terrace, 1889
G. STRINGER, 4 Station Road West, 1917
Gertrude UDEN (a photographer, working for another photographer in the early 1900's) *Dover Street
VALENTINE (Photographer) - 6 Guildhall Street, Canterbury - 44 High Street, Folkestone, Old Corn Exchange, Guildford - Date
Benjamin Vincent VINCENT, Professional Musician and Photographer, early 1900's, Wincheap Street
A. WILDEY
SEARCHING FOR
Any photos by James Albert Smith [aka Albert James Smith] who took photographs with his partner of the Woolwich Soldiers.
Please contact me if you have any photographs/information that you are willing to share.

OTHER PHOTOGRAPHERS OF KENT
Samuel West BARNS - Ashford, Kent
T. KINGSMILL - Ashford & Tenterden, Kent
William MAYLAND - Victoria Road, Deal & London
1896 - On the 25th a Whitstable photographer, named Springthorpe was sentenced to two months' hard labour for telling fortunes from photographs, which he obtained from people at a distance by means of newspaper advertisements.
---