~ THOMAS KINGSMILL ~
T. KINGSMILL
Photographer
ASHFORD & TENTERDEN, KENT
High Street & George Street, Ashford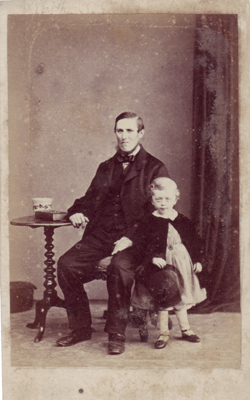 __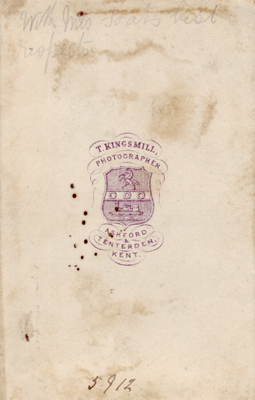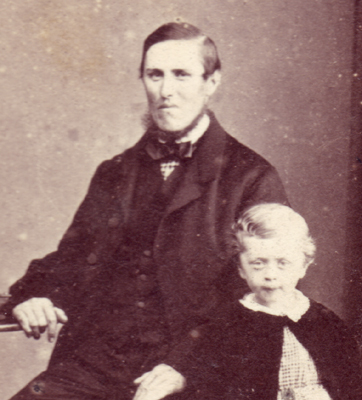 "FATHER & CHILD" From my collection c. 1870's or earlier
T. Kingsmill
Photographer
Ashford & Tenterden, Kent
5912
With Mrs. Foats* best respects
*Thanks to Catherine for pointing out that Foat is a popular Kentish name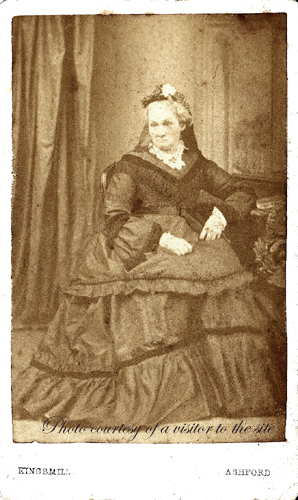 Believed to be Jane Epps (nee Hams 1821-1899) wife of John P Epps. On the front it refers to Kingsmill, Ashford and on the reverse RSA, Kent Branch.
Thanks to a visitor to the site for the loan of the photo and the information (see Bateman for another EPPS photo)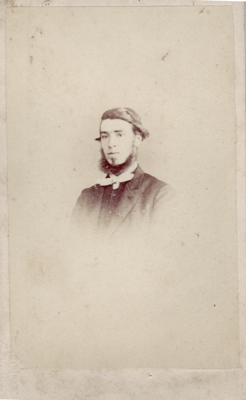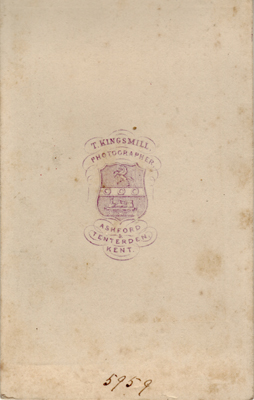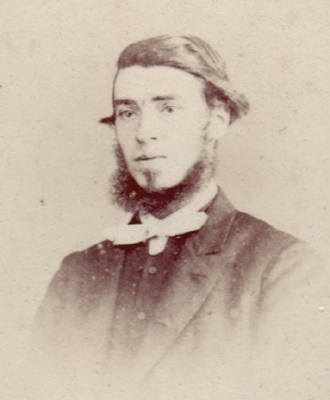 "A GENTLEMAN" From my collection c. 1870's or earlier
T. Kingsmill
Photographer
Ashford & Tenterden, Kent
5959

1850's living on High Street in Ashford with his grandfather William Back in his late 80's and is a Baker born in Elmstead. With his mother Catherine who is widowed. Thomas is just 17 and noted as Baker Journeyman. The family are also employing another Baker and a house servant.
William Back passes away sometime between 1851 and 1861.
1860's Thomas is in his late 20's and living on High Street in Ashford with his mother Catherine who is noted as baker (but also as blind). The family also employs another Baker and Baker's Assistant. Thomas is noted as Photographer.
Possible marriage 1865
1870's Thomas Kingsmill in his late 30's and his wife Sarah are living on George Street in Ashford, he is noted as Photographer employing 1 man and 1 boy, they also have a domestic servant working for the household. Thomas was born in Ashford and Sarah in Willesborough (East Ashford), Kent.
Possible death of Thomas Kingsmill 1874, West Ashford, Kent age 40
1881 Catherine Kingsmill (partially blind) is boarding with Henry Gould of Chart Street, Great Chart Kent a Boot & Shoemaker
Death of Thomas' mother Catherine Kingsmill in 1883 in West Ashford, age 88
Photo studio possibly taken over by East Kent Studio (*note East Kent Studio, Portrait & Landscape Photographer/late Kingsmill) Ashford
---