~ BOURNER'S STUDIO ~
Photographer
Alfred R. BOURNER
58 ST. GEORGE'S STREET
CANTERBURY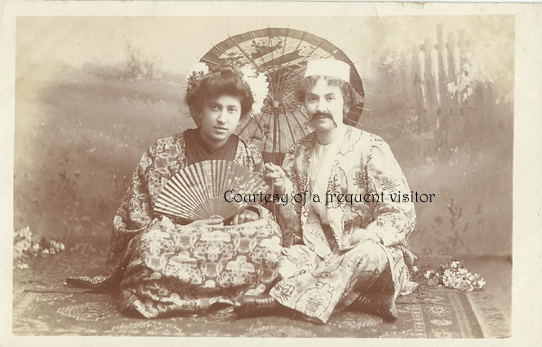 Photo courtesy of a frequent visitor to the site
Photo courtesy of a frequent visitor to the site
Photo courtesy of a frequent visitor to the site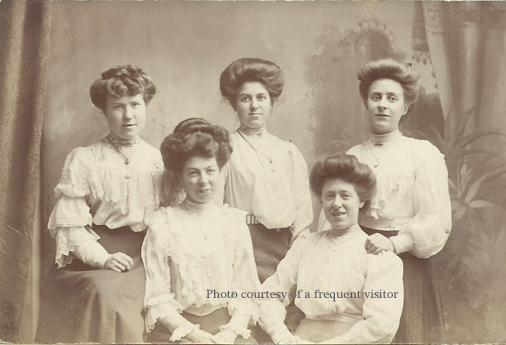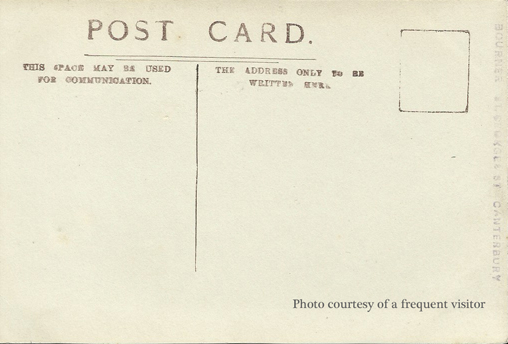 Photo courtesy of a frequent visitor to the site
If you can supply any other information or photo's from this photographer, please contact me.
Alfred R. Bourner was born in Dover, Kent and was working as a photographic assistant in 1901 in Middlesex (Wood Green, St. Marks, Tottenham), Whymark Avenue, Sylvan Villa. He was 32 years old and married, his mother in law (Priscilla Horle) and sister (Jessie? A. Bourner) were living with him at the time.
In 1911 Alfred and Elizabeth were still living in Middlesex, with their two children, Sylvia and George. He is still noted as Photographic Assistant (photographic trade printer)
There was a funeral in Dover in July of 1921 that might be related to the family.
The Death of Mr. A. Bourner. The death took place on June 27th, at 81, Longfield Road., of Mr. Alfred Bourner, at the age of 79 years, for very many years engine driver on the S.E. and C.R. The funeral took place on Saturday last at St. Mary's Cemetery, the Rev. W. A. Hodgson officiating. The deceased was buried in the grave of his late wife. The following mourners were present: Mr. Alfred Bourner, Mr. George Bourner, Mr. Allen Bourner, and Mr. Albert Bourner (sons) and Mr. T. J. Virgo (nephew). Floral tributes were sent from the following: To dear father from his children and grandchildren; from Alice and family (Plumstead); from J.V., in loving memory; from Mr. and Mrs. P. Hatton; from Ada, Harry and Fred; from Little Marjorie; Mr. Atherden, Olive and Daisy; Mr. and Mrs. W. Moore; L.E. Balls; Edith Hall; Mrs. and Miss Burchfield. The funeral arrangements were carried out by Messrs. Venner and Son, 39 High Street.
*could be Alfred Reuben Bourner born 1867 Dover Kent
---