~ GEORGE HITCHCOCK ~
G. HITCHCOCK
PHOTOGRAPHER
55 PALACE STREET, CANTERBURY
36 PALACE STREET, CANTERBURY
1885 Kelly's Directory of Chemists and Druggists this work manufacturing chemists...George Hitchcock, 36 Palace Street, Photographer
A carte-de-viste taken by G. Hitchcock, Photographer, 55 Palace Street, Canterbury, courtesy of a frequent visitor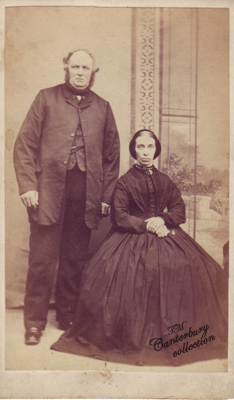 __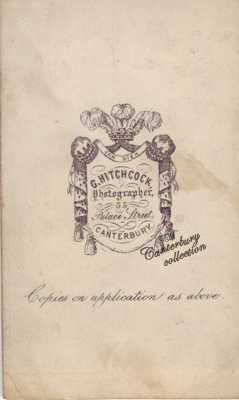 A carte-de-viste taken by G. Hitchcock, Photographer, 55 Palace Street, Canterbury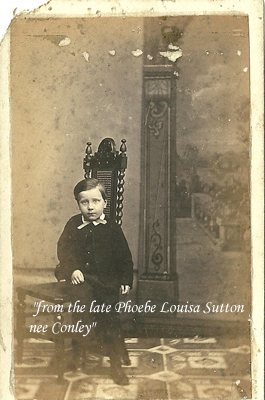 +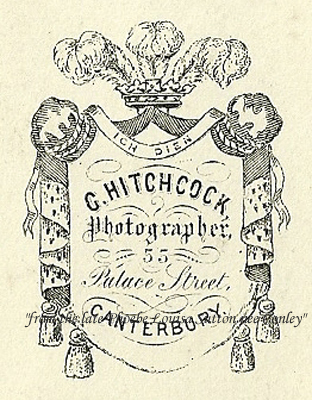 A carte-de-viste taken by G. Hitchcock, Photographer, Picture Frame Maker, &c. - 55 Palace Street, Canterbury
Photo courtesy of the late Phoebe Louisa Sutton nee Conley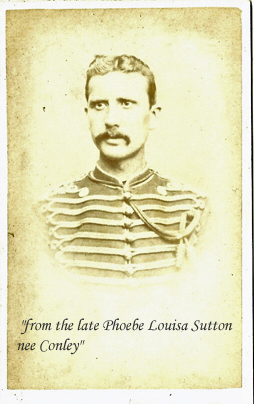 ++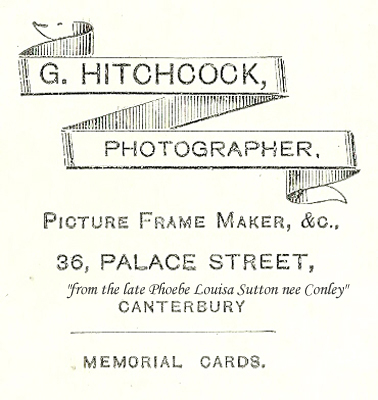 A carte-de-viste taken by G. Hitchcock, Photographer, Picture Frame Maker, &c. - 36 Palace Street, Canterbury
Photo courtesy of the late Phoebe Louisa Sutton nee Conley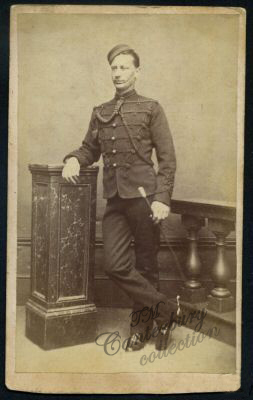 __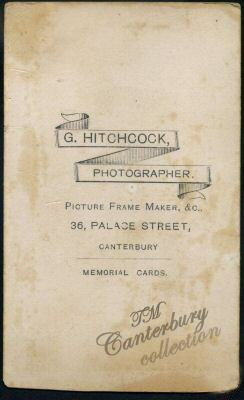 A carte-de-viste taken by G. Hitchcock, Photographer, Picture Frame Maker, &c. - 36 Palace Street, Canterbury
He also does Memorial Cards
_
A carte-de-viste taken by G. Hitchcock, Photographer, Picture Frame Maker, &c. - 36 Palace Street, Canterbury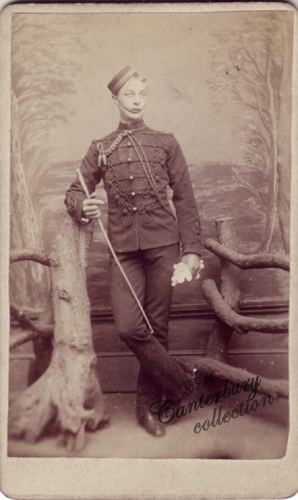 __
A carte-de-viste taken by G. Hitchcock, Photographer, 36 Palace Street, Canterbury
Instantaneous Portraits of Children
*Most of the photographs that I've seen from George Hitchcock have been military men, so I'm wondering if he did specialize earlier on it that, although there were photographers closer to the base in Northgate
George was born about 1831, in Folkestone. When he was about 10, he and his siblings, Thomas, Eliza, Hannah, Mary and Jane are living on North Lane in Holy Cross Westgate Without, with his parent's Henry and Sarah Hitchcock.
By the time he was in his 20's the family had moved to Broad Street in St. Mary Northgate. George's father Henry is a Portrait Painter from Deadham, Essex, so we can understand where his talent may have come from.
There is a marriage in 1857, in Blean to a Mary Harvey. George's wife Mary is from Canterbury
In the 1860's the family is living at 5 1/2 St. Peter's Street. In the span of the next 10 years they have moved over to Palace street.
1870's 55 Palace Street. George & Mary Hitchcock with children: Mary, Elizabeth, George, Hannah, Henry S. Laura A. and Charles.
Children are: Mary, Elizabeth, George, Hannah, Henry, Laura Ann (1867), Charles and Emily.
1881 - 36 Palace Street
George Hitchcock Sworn (Canterbury Election Commission)
(Mr. Wright) What are you? A photographer
Where do you live? Palace Street
Did you get anything about the last election? No.
Nor any in 1879? No.
You had nothing whatever to do with giving anything? No.
Nor with promising or offering anything? No.
Did anybody ask you for anything? No.
Did you ask anybody? No.
At neither election? No; never had any bribe in my life.
Do you know anything about the election? No, I have taken no part in it whatever.
Is there any other person of your name who may have taken part in it? I cannot say.
No one of your name? I have a nephew in Canterbury.
What is his name? Edward.
Where does he live? Broad Street.
Has he a vote? Yes.
1889 Dir. - George Hitchcock, Photographer
1891 Dir. - Geo. Hitchcock - 36 Palace street, listed under photographers
Charles Hitchcock of 1 Cobden Place Staplegate Canterbury, threatened Susannah Hitchcock....2 sureties, one from George Hitchcock 36 Palace Street and one from A W Hadlow Dane John Tavern Watling Street. 11 Nov 1899 (CCA)
1903 - 36 Palace Street
I believe he passed away in 1904, at the age of 74, in Canterbury
Laura Ann Hitchcock, married Mr. Marsh, 1915, Canterbury
---