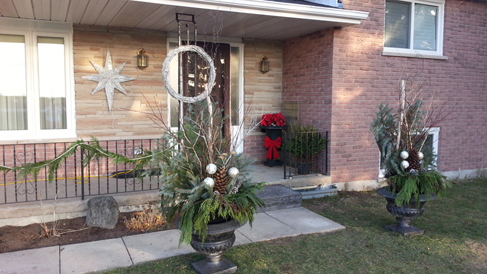 It was a real challenge this year getting ready to host Christmas at our new home. Hubby was amazing...hard at work getting everything ready, especially the kitchen. We weren't able to get the livingroom flooring down, but the carpets everywhere made up for it. It was a little sad to see everything come down again on December the 27th so we could finish the flooring. So it was a quick Christmas this year, but a good one in our new home.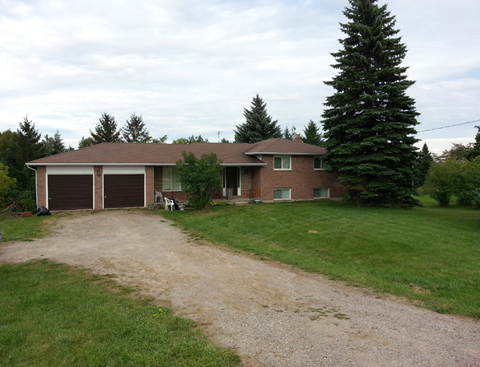 Old Roof....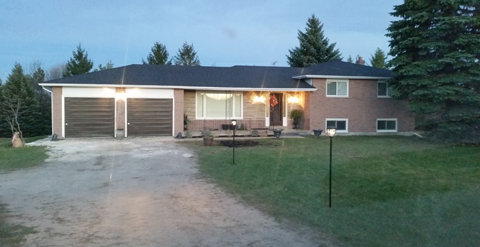 Here's the house with the new black moire roof, and our driveway lights. I just love it!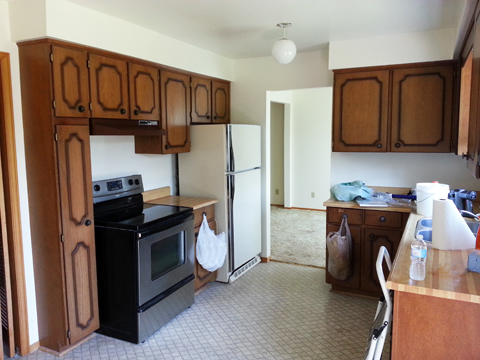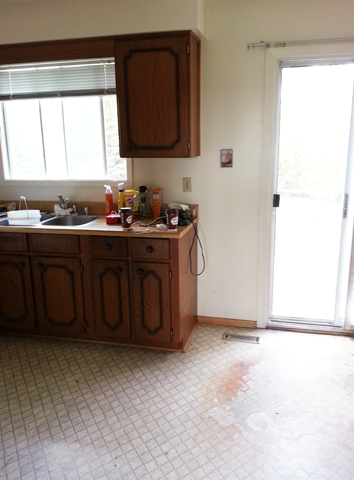 Here's the old kitchen....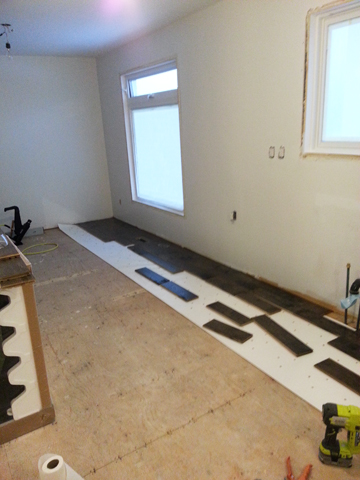 The flooring is starting to go down in the kitchen and diningroom. New windows were installed.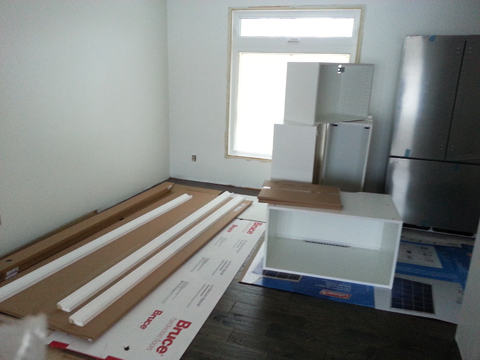 Cabinets are being constructed.....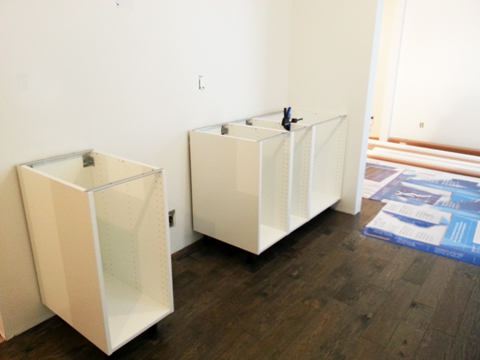 Cabinets are starting to be installed.....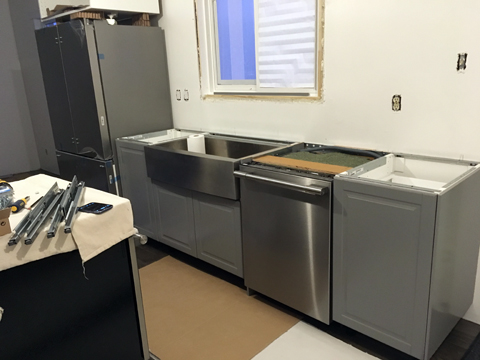 Appliances and sink are in.....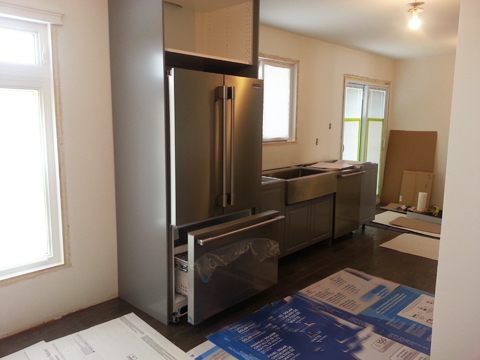 My handles are finally on the fridge!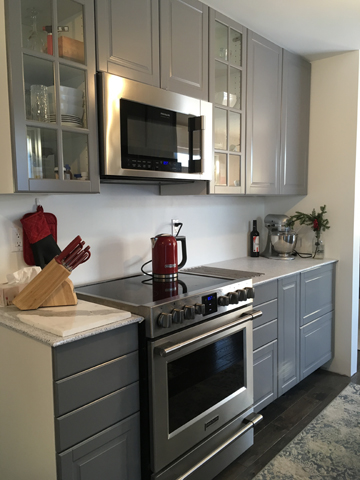 What it looks like today....
The kitchen is still a work in progress...we have a stainless steel backsplash for the oven, glass tiling to install, side panels, door handles and our countertop. We made due with plywood counters covered in mactac for now.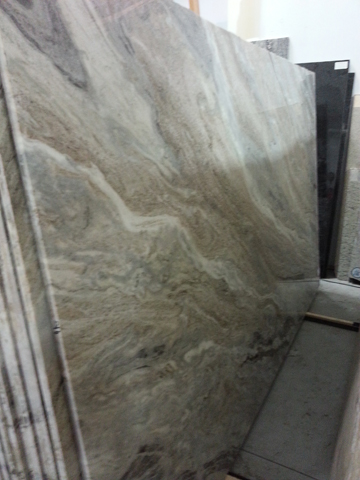 We didn't want to rush the counter tops, considering I changed my mind on what I wanted for the stone (see above). I was originally going with Ceasarstone in a white Statuario or Calcatta. However, I feel in love with the stone above, it matches the cupboards the floor, my backsplash and still has some white.
Hubby made the diningroom table for me...it too is a work in progress
And the work continues.....