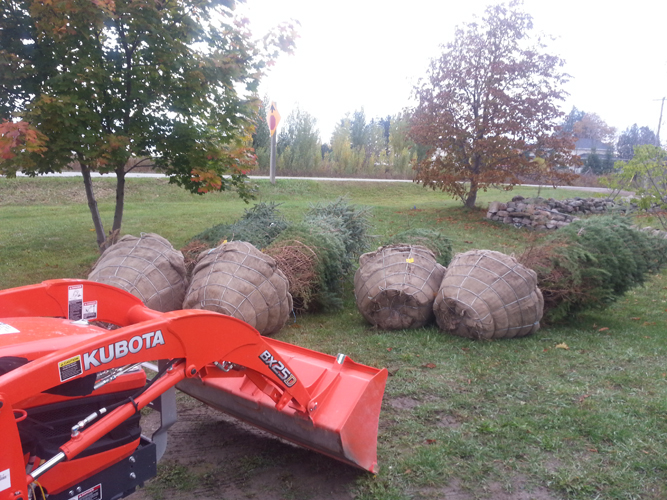 The trees were a gift from my mom and husband for my birthday. The manual labour was my contribution (I dug most of the holes by hand) with the exception of the last two I used the kubota. I'd also like to thank my hubby in my acceptance speech, he's awesome! He also did some of the digging by hand and co-ordinated all of the work, he's the guy in the bobcat!
He also moved the massive lilac bush in front of the house, it was crazy, the thing just wouldn't move!! I dug around it with the Kubota and the hubby moved it with the Bobcat. *we've since split it up and re-planted it all over the property
I'd also like to thank Dean for the beautiful trees from his farm.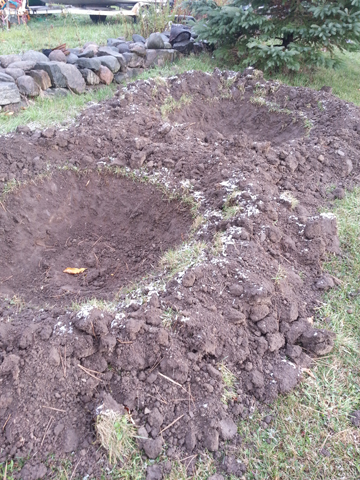 The ground is full of rock, I don't think I've ever sweated so much while working. Forget cardio, plant trees.