Hello lovely people who are following our progress....good morning! Well last night I tackled the "Roof, Roof". No silly I didn't do the roof by myself, I contacted all the roofers in our area to give us a quote. It's a big job, and we want it done right (we called Mike Holmes crew last time :) ). I'd like to do dark shingles, as we did on our last house, but we'll see what we can have. We want it to match with the black front door, and the new black garage doors when they are installed.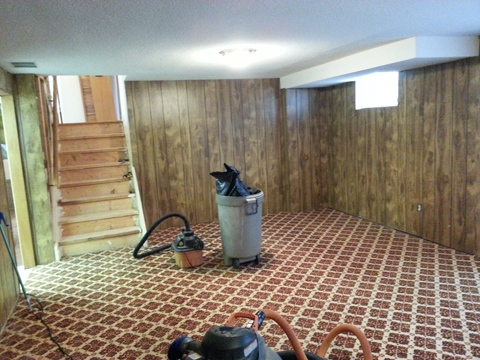 Above is our family room it has a walk out with a fireplace. We have the familiar wood panelling that all of you my age remember in basements everywhere! Don't fib....I know you know exactly what I'm talking about. Even nowadays you see basements that are painted white, and you know perfectly well where all those vertical lines are coming from. The ceiling was popcorn....so it came down too.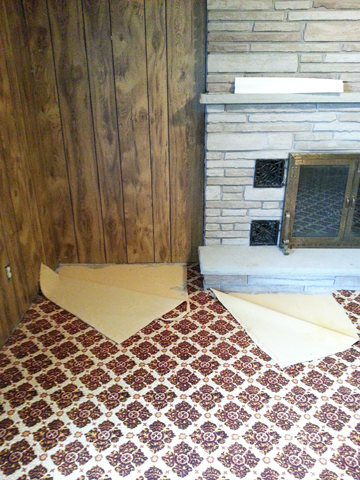 Out comes the carpeting and underpad, which had to literally be scraped off the floor. The fireplace will get a good cleaning and I'll paint the brick white and leave the mantel and lower ledge stones natural. Possibly bookcases to be built in the sides, but much later date. Shhhh....don't tell...as he doesn't know he's doing them yet......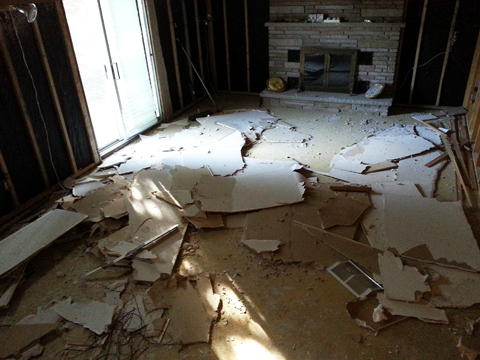 Lot's of mess to clean up....and I didn't have to do it this time!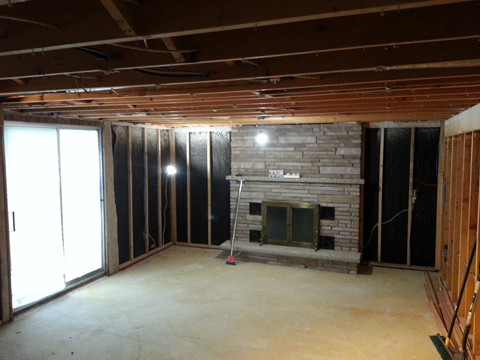 The panelling on the walls, the drop ceiling and old carpet is out!
Natures evening entertainment...