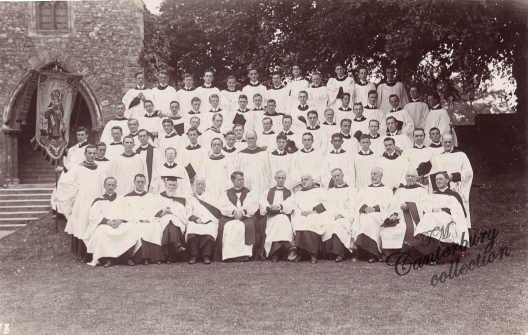 Photo postcard of a group of student's from St. Augustine's Missionary College. Taken c. 1911/12. The photo was taken on the grounds of the College near the library (see below).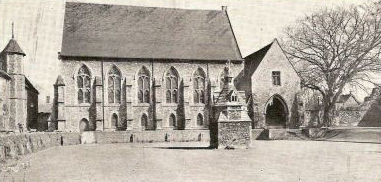 There is no photographers name on the back of the photocard. There is a small 13 on the front left hand corner of the photo.
I originally believed that sitting in the front row was Dr. Reinhold Rost (1822-1896) who was the Oriental Lecturer at the College, but after I bought the 1911-12 football team postcard I realized this could not be him, as the students from the 1911-12 team are in this photo, and he passed away in 1896.