~ ST. MILDRED'S CEMETERY ~
CANTERBURY
The memorials in this churchyard are also in a very worn condition likely owing somewhat to the polution from the cars on the expressway that is so close by. Many of the stones are now unreadable.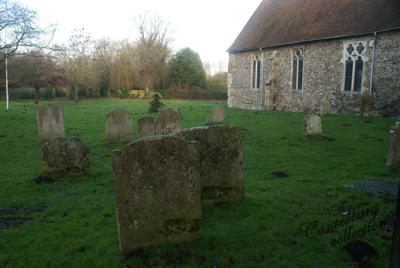 l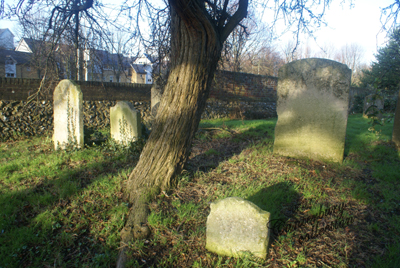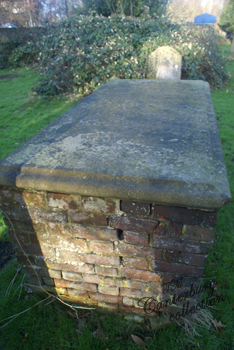 ____
The churchyard contains one monument, which the citizens ought, out of gratitude, to take under their charge. It is the tomb of worthy Alderman Simmons, who, at the beginning of the present century, converted what was then known as the Dane John Field, into a beautiful garden and recreation ground for the citizens. This he did at a cost of £1500. We read on his monument (which much needs some "Old Mortality's" loving hand to set it in order) (see below). The Alderman died in 1807.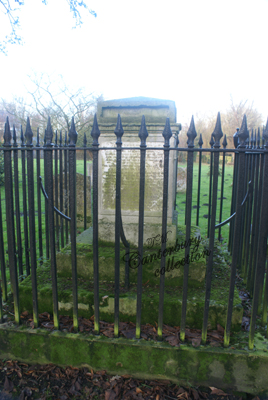 "In a vault beneath is interred the remains of James Simmons esq. Representative in parliament and Senior Alderman of the city. Master of Maynards Hospital in this Parish
He died on the 22nd day of Janry 1807
Aged 66 years
Many eminent services which he rendered to this his native city. To the extraordinary ability that he possessed, so raised him in the estimation of his fellow citizens, that they, with one voice, conferred on him the honor of a seat in Parliament, the important duties of which it pleased God he should but a very short time fulfil. Death rendered the motto of his arms "Vincit qui patitur," Patience wins"
Close to his grave is that of Capon Weekes, the father of a distinguished son Henry Weekes, R.A., of whose memory, as a native genius, Canterbury should feel proud. On the other tombs around, we read the brief records of many notable Canterbury families who formerly resided in this parish.
"Beneath are deposited
the remains of
CAPON WEEKES
of this City
who died March 23rd 1848
in the 69th year of his age
Beloved & lamented
MARY his first wife
who died March 18th 1816
aged 35 years
and EDWARD
their youngest child
who died March 31st 1840
aged 24 years"